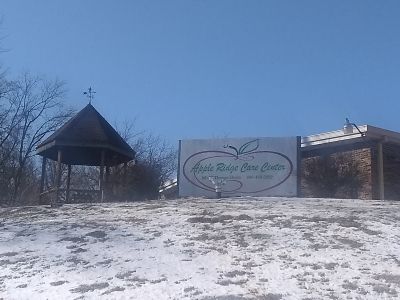 Apple Ridge Care Center is located in the city of Waverly, the "Apple Capitol of Missouri".  Waverly is rich with Civil War history, and the area is sprinkled with orchards and vineyards.  Apple Ridge has a scenic view of the "Mighty MO", the Missouri River, and has been an important part of the Waverly area for over 45 years.
The Apple Ridge Dining Department offers delicious meals, snacks and nutritional supplements.  The Activity Department is committed to providing meaningful and therapeutic activities, taking into consideration the individual likes and needs of each resident.  The Director of Social Services is available to coordinate admissions, and will assist when special needs arise.  A main goal of the facility is to help residents live life to their fullest potential.
Please feel free to call at any time with questions regarding our services or just drop by for a tour.  We look forward to hearing from you.